Location
Pittsburgh, Pennsylvania, United States
Introduction
The Giovannitti House, an important work built in the 1970's, started a new design approach that would influence many of Meier's successive works.
Situation
The home is located in in Pittsburgh, Pennsylvania, among other houses.
Concept
The sense of space and direction of the building are combined with the double exterior and interior volume of empty interiors, verifying the concept of self-sufficient systems and abandoning the one-dimensionality set by the precedent projects.
This is a small shelter for two people, immersed in a green area, where the quest for privacy became a functional necessity. That privacy is to be recurring throughout the filled spaces.
Spaces
The matrix of the project is the intersection of two cubes. One of the cubes is developed in three levels and is the main living space. In the other cube are the service spaces – kitchen and garage – and it also serves as a terrace for the second level of the living cube. The service cube also has an accessible covered patio.
In the interior, the space is developed vertically, giving the small building interior spaces of an unexpected extent.
The dining room and guest room are on the first level, which is accessed from the kitchen and garage.
The living room and the main entrance of the house are on the second floor, next to a terrace overlooking the garage.
The library and bedroom are located on the third level. A staircase on one side connects all three levels of the home.
Public spaces, such as the living area, feature large glass windows to allow light, while more private spaces are masked with glass blocks.
Materials
Concrete, glass panes, glass blocks and timber.
Structure
Reinforced concrete.
Drawings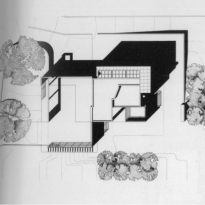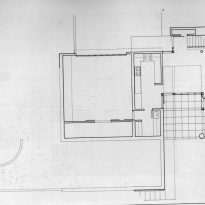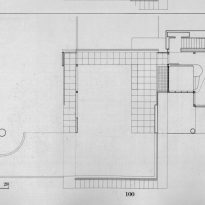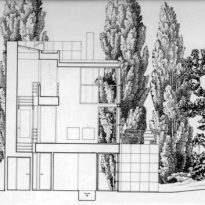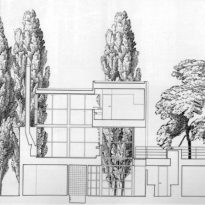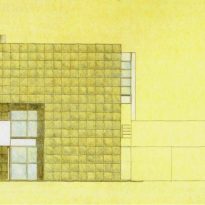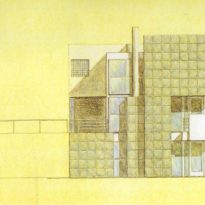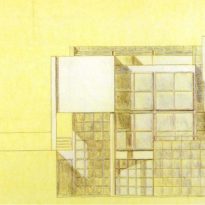 Photos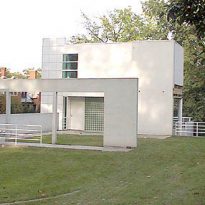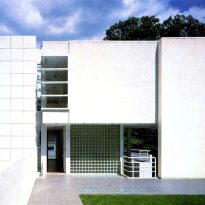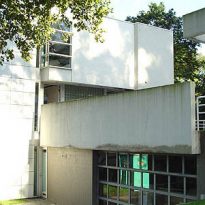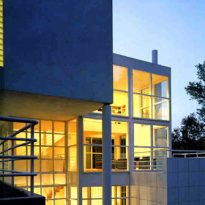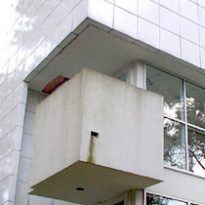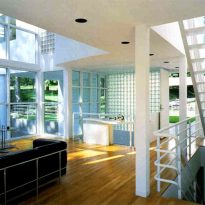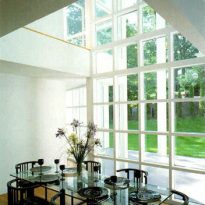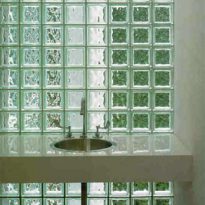 Did you find this article useful?
Really sorry to hear that...
Help us improve. How can we make this article better?
VER MAPA