Location
Colonia Bellavista, Majadahonda, Madrid, Spain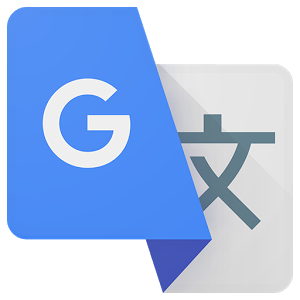 Some parts of this article have been translated using Google's translation engine. We understand the quality of this translation is not excellent and we are working to replace these with high quality human translations.
This article was writen with the collaboration of the architectural studio in charge.
Introduction
This family home has been built on a plot that has a gentle slope to the south and a pine forest to be maintained. The house follows the northern boundary for noon.
It is a project of the architects Burgos & Garrido and Pieltain & Isasi. Construction began in 2004 and ended in 2006.
Location
Built in Colonia Bellavista in Majadahonda, the city of Madrid located 16 km northwest of capital.
Spaces
A home is the richer the better it is spatially therefore folds north enclosing a patio set a certain transparency that allows cross.
The order is compact, the area south of day and the master bedroom, a small independent house, and kitchen services and north, all on ground floor.
Upstairs, the storage structure of ordered five bedrooms and three bathrooms.
Description & Materials
Outside, brick walls painted white on bases of galvanized steel, aluminum joinery and a large deck of zinc. Within a platform exceptional oak that extends vertically in the woods of carpentry and painting white. The simplicity of the finished design has allowed her encounters with care.
The house is built like a well-defined set of planes and wood materialized with the computer completely. The identity of expression which gives the deck as a surgical cut does not preclude joint. The floor collapsed on itself, the intervening spaces generated by porches and landscaping that selective undo formal unity in a multiplicity of places that life will find a use for an hour or a season to enjoy.
Drawings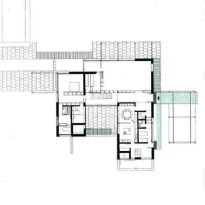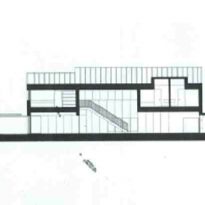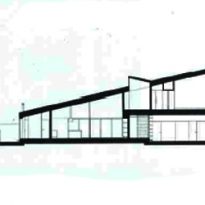 Photos
by Ángel Baltanás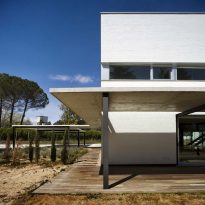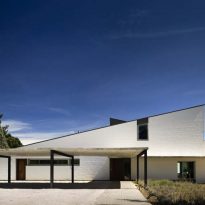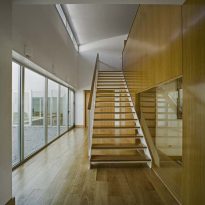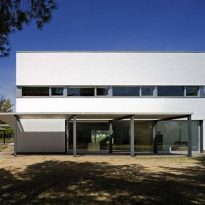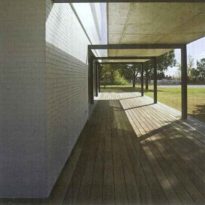 Did you find this article useful?
Really sorry to hear that...
Help us improve. How can we make this article better?
VER MAPA