Location
United Nations Plaza, Buenos Aires, Argentina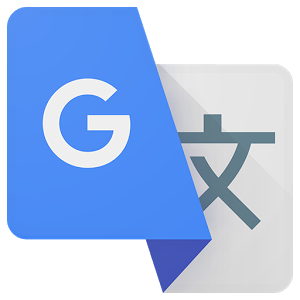 Some parts of this article have been translated using Google's translation engine. We understand the quality of this translation is not excellent and we are working to replace these with high quality human translations.
Introduction
Generic Floralis sculpture is the first movement of Argentina, presented the city of Buenos Aires by its author, the architect Eduardo Catalano, was inaugurated on 13 April 2002. For this time the square was redesigned was introduced with the aim of contributing to the aesthetics of the city.
The idea was a summer evening, when working in your winter garden, noticed a large red flower of the Hibiscus species began to close. Without knowing why, she drew a geometric flower. Catalano has long wanted to create a mobile structure to be opened, closed down or expanded. Floral Generica, is this project a reality.
According to their mentor, the name of the work was adopted because it is the law of flora species in its Latin name. Floralis, means that part of the flora, and consequently the flowers. Generic, meanwhile, derives from the concept of gender, indicating that represents all the flowers.
The completion of the work took two and half years and had an estimated total cost ranges between 4.5 and 6 million dollars. Its operation will cost 12 thousand pesos monthly.
Shortly after the launch in September of that year, the private foundation Tetra Pak took over sponsorship of the sculpture, taking charge of operational expenditure and maintenance and care of the place where it is installed. It also organizes cultural and artistic events for solidarity purposes of community kitchens.
Location
The sculpture is located in the United Nations Plaza, a four-hectare farm, surrounded by lush trees, with winding paths of earth carved away approaching and offering different perspectives of the monument, and a reflecting pool of 44 meters overflows in diameter at the center of waterfalls and flower stands.
Facing the square is the ATC building and the School of Law.
Concept
This is a geometric flower designed a large scale, looking toward the sky, extending to six petals. The author said that symbolizes the essence of nature in a city particularly furious. "Every city has its urban symbol. But they are static, never changing expression. They lack a voice that fills the poetic silence of the city. It is my hope that this poetical flower fill the silence of Buenos Aires. "
Its main feature is the mobility of petals which open and close with the day and night. It is a synthesis of all the flowers and is both a hope that is reborn each day as it opened. This three-dimensional flower design and technology is the symbol and focus of a "work environment".
Structure and Functioning
It is entirely in aluminum and stainless steel. It has six petals and four stamens. It measures 25 meters tall, weighs 18 tons and is surrounded by a water fountain 44 feet in diameter. With petals closed, measures 16 meters in diameter, whereas when opened as 32 meters.
The movements of the work are controlled by a hydraulic system and photocells automatically regulating the opening and closing at pre-set times, with movements that last 15 minutes each time.
The flower remains dormant in the dark of night emanating from inside a red glow of rebirth open in the morning the next day. It opens every morning at 8 and closes at sunset, on a schedule that changes according to season. It also closes its petals to protect themselves when wind speed exceeds 60 seconds, 80 mph.
There are four special nights in which the petals are opened: 25 de Mayo (Día de la Revolución de Mayo), September 21 (Spring Day), December 24 (Christmas Eve) and December 31 (New Year).
There were many tests in an aircraft factory in the province of Cordoba during its construction. Calculations of structure, strength of wind in a tube like a plane. The pistils of the flower have aeronautical aluminum alloy and stainless steel are covered.
It has external lighting of the flower from the bottom of the fountain and walkways. The average time (taking winter and summer) on daily is five hours. Synchronously with the closure of its petals, twelve o'clock projectors are lit with halogen lamps that cast red color on the inner surface thereof.
Internal illumination of petals and pistils: 12 reflectors of 150 Watts and 2 of 400 Watts, both with mercury discharge lamps.
External lighting mirror petals and water: 36 submersible spotlights PAR lamps of 300 Watts and 12 Volts.
Lighting the cascading water mirror: 30 reflectors for outdoor use with PAR lamps of 300 Watts and 12 Volts.
VER MAPA