Location
Wienerberg, Vienna, Austria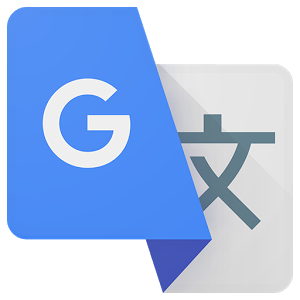 Some parts of this article have been translated using Google's translation engine. We understand the quality of this translation is not excellent and we are working to replace these with high quality human translations.
Introduction
The lodges include 132 homes. These were designed by Austrian architect Gustav Peichl.
Here one can recognize the typical language used by the architect.
Status
They are located in Wienerberg, forming part of the most populous district of Vienna. From a design competition in 1980 was completed an urban design for the area, determining a protected green area of ​​90 hectares and 16 hectares of water.
The lodges are available online, with minimal rotations of each block looking for the best guidance.
Concept
This is a set of separate dwellings in individual white blocks.
The eleven cottages blocks fit into the concept of planning given to the urban fabric of the city and form the end of the green.
The blocks seem to dance with an array of type "sawtooth" while buildings form a chain, the rotations are considered appropriate separations and orientations.
Spaces
The delineation of separate blocks, with a separate and limited access for pedestrians and motor vehicles, succeeds in creating spaces with bushes and trees in the southern and eastern areas.
Each block contains 3 floors of homes with 36 m2 Type A, Type B from 55 to 63 m2 and 75 m2 type C. Twelve homes are included in each block. The eleven independent blocks of houses have a total of 132 homes of different sizes.
The layout of the villa is extremely simple, with white plaster walls, painted wood windows and a roof garden with curved railings.
However, the architectural language of Gustav Peichl is emerging in some of the details that enrich the formal composition of the building. Among these is the incorporation at the facade features eye openings, the closing of the walls in simple cornices and staggered edge meeting the gently curved walls, used to provide the covered terraces, built-in mass architecture. Finally, within each residential block, avoiding the rigid compartmentalization orthogonal to introduce some inclines, as the central corridor, around which is organized the housing program.
Stresses in the project design terraces and balconies, integrated naturally into the building volume, either at the meeting of the elevations or emerging as a semi-cylindrical body of the shot. These bodies are distinguished by the lightness and purity of its lines.
Drawings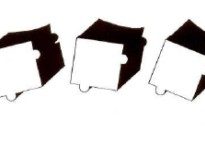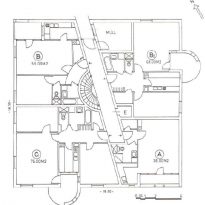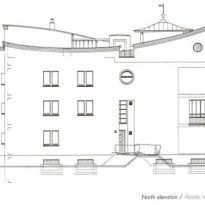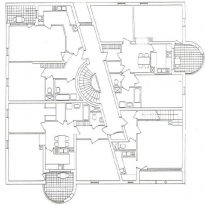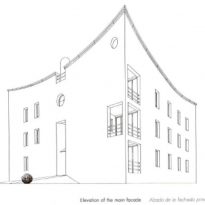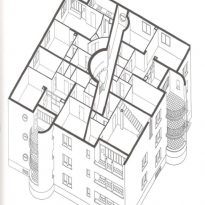 Photos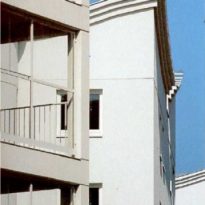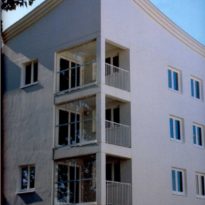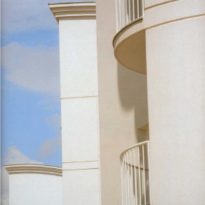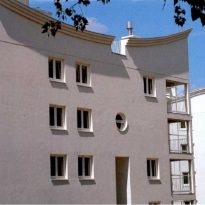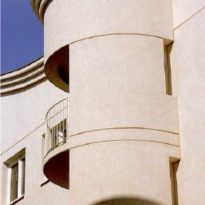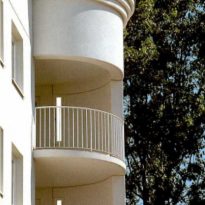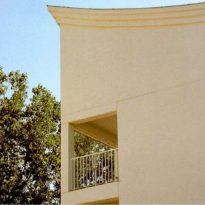 VER MAPA