Location
Barrio de Sobrellano, S/N, Comillas, Cantabria, Spain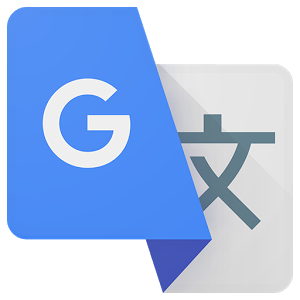 Some parts of this article have been translated using Google's translation engine. We understand the quality of this translation is not excellent and we are working to replace these with high quality human translations.
Introduction
Máximo Díaz de Quijano, brother of Eusebi Guell, later Marquis de Comillas appointed by the king of Spain, commissioned Caudí conducting a summer residence in the Cantabrian coast in the town of Comillas.
The building was known as El Capricho by its original appearance. Since the property was in a forest of chestnut trees on a slope, the architect had to take into account the slope of the ground exposed to the north, to a very green valley that descends towards the sea.
Gaudi not personally directed the work, but it was a companion race, the architect Christopher Cascante Colom i (1857-1889), who ran from a detailed model of Gaudí.
Meaning
Awarded a construction volumetry predominantly horizontal and directed so that the areas are open days through the valley of double glazed windows.
The building was partially supported in a plane obtained by emptying the ground, which itself contained a high and solid wall in the back garden of the house, which he attributed to the role of rest area.
The exterior walls of this house are solid in appearance strongly decorated with horizontal stripes. The facade of the ground floor out for the blocks of stone reliefs marked, ranging from yellow to gray-buff. On the first floor of the main facade and the rest of façades, the wall is composed of solid bricks of various shades decorated with rows of ceramic tile, most of them painted or embossed with flowers and leaves of sunflower.
Spaces
The logic of the distribution of interior spaces is similar to the Casa Vicens in the basement are the kitchens and service units. The ground floor has large rooms and a small smoking vaults covered with stucco false inspiration Arabic. The walls are covered with ceramic tiles painted on the bottom and the top role.
The village, designed to accommodate many guests, has a range of rooms with bath, together, through an extensive distributor, a common double-height living room, the nerve center of the house.
Drawings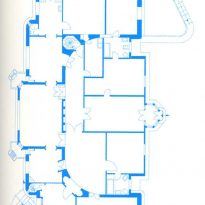 Photos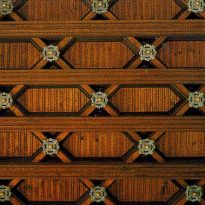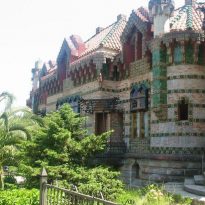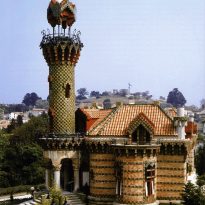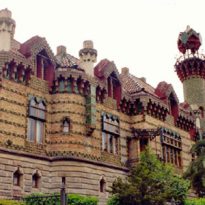 VER MAPA