Location
Harbor Springs, Michigan, United States
Introduction
The Douglas home is the culminating work of the first period of Meier, where all the ideas developed in the experiments in single-family homes resulted in a more balanced and imaginative structure. Built in the 1970's, it became a symbol of that period of rationalism.
Situation
The Douglas House is located in Harbor Springs, Michigan. It sits on a wooded hillside, but the artificial construction inserted into the natural landscape is quite a contrast.
Concept
The intention was to create a strong visual contrast to the landscape.
The shape is a large white prism that emerges from between the trees.
The back of the house is a closed facade with small openings while the front features with large glass panels offering extensive views over the horizon.
The shape and arrangement of the windows are in strict compliance with the privacy required ineach area of the home.
Spaces
In this house, Meier proposes formal, space-rich compositions. He organized the internal space such that the small, tight main entrance opens into a large space encased in glass. This style allowed him to express various themes: the contrast between light and shadow, the change in spatial scale, and access via ramps, bridges and stairs.
Structure
Beginning with reinforced concrete, Meier makes desired subtractions from the volume but maintains the glass structure independently of the foundation.
Materials
The materials used are reinforced concrete and glass.
Drawings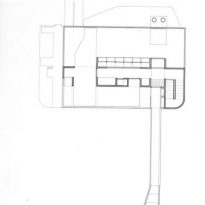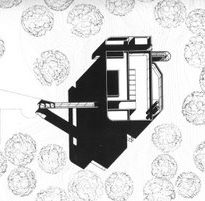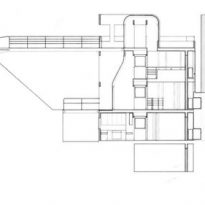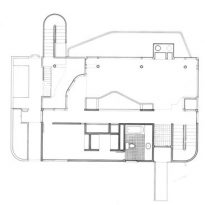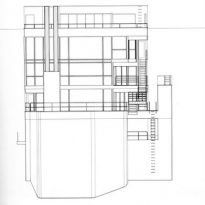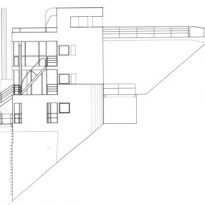 Photos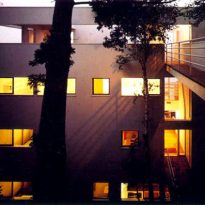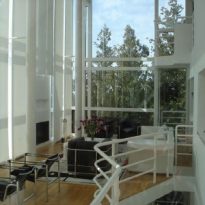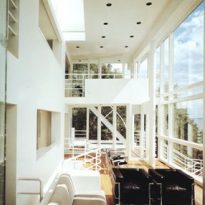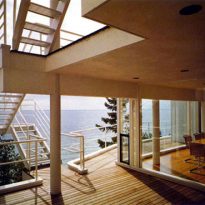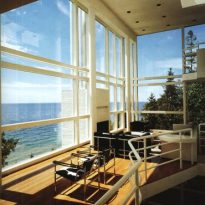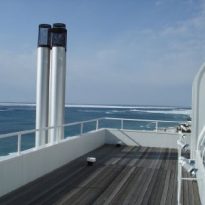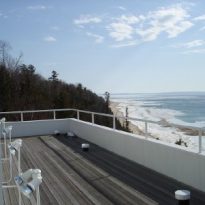 VER MAPA