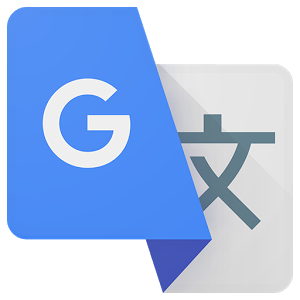 Some parts of this article have been translated using Google's translation engine. We understand the quality of this translation is not excellent and we are working to replace these with high quality human translations.
This article was writen with the collaboration of the architectural studio in charge.
Introduction
This project was awarded a tender after the private design of the new project.
Location
The project is located in the northern sector of Santiago, the capital of Chile. In this area there is a significant amount of industrial parks. This project is in the Commune of lamps in the Parque Industrial Valle Grande.
Concept
The company's original Dialum is a city in southern Chile, Concepcion call, however with time and decide to settle a remarkable growth in Santiago. The first installations are located near the new project and as used in this project was that this new plant the company was taking over the capital market, so its structure was designed in a hierarchical pillar that marks the "presence" of Dialum whose geometry the general surrender of the project.
This project has certainly been an opportunity for a new architecture in the Industrial, balancing it with the functional essence of the company and synthesized in a coherent work that transcends the regional level.
Is achieved simply design a space that captures the human spirit of its workers and brings in the environment without abusing any resources.
Spaces
Basically this is a project designed on the basis of the efficiency of their production chain (from crystals to construction), so the area remains an operational circuit process from the arrival of the crystals to the exit of the finished product. We have included in this zone a connection from the office area into a major corridor floor finishes in a watchtower which is the production manager's office, this is so the company can show your customers process their orders without expose them to risks of the plant. The office area is still the geometry imposed by the pillar and poses a visual communication between employees and the integration of all departments.
Structure
The office area was designed in coated metal structure for the flexibility that was required.
The operational area was designed with precast concrete structures, as it allowed the placement of bridge cranes, along with an image of permanence. The coatings of this area are metal pre with the company's corporate color.
Materials
Basically, the structure was made according to the definition before and finishes of walls were paintings, wood paneling peanut, and their sockets, pillars and doors.
Pavements are Porcelanato to find and hallways, ceramic toilets, tile microvibrada in the casino area and kitchen and offices generally Madera.
By the type of company introduced low-emissivity glass, precursors of this product in Chile, giving the site an image of modernity and transparency, which was defined in the order.
Drawings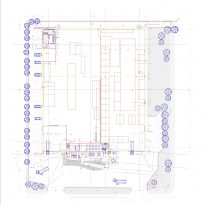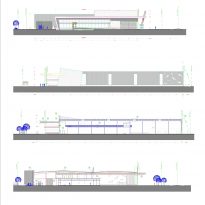 Photos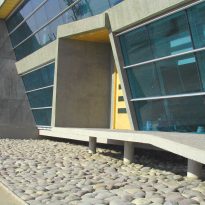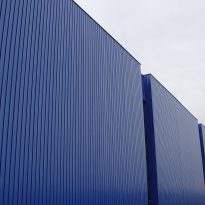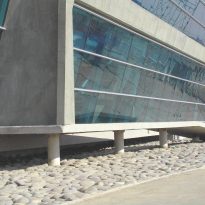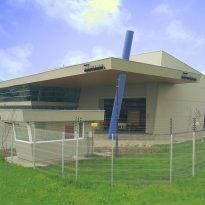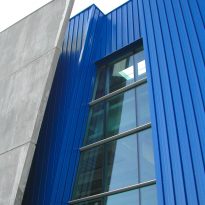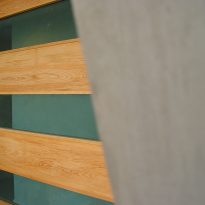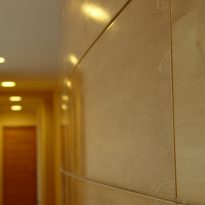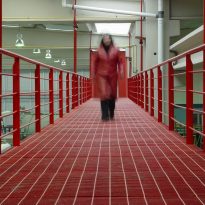 VER MAPA