Location
Logroño, La Rioja, Spain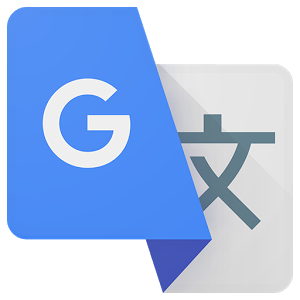 Some parts of this article have been translated using Google's translation engine. We understand the quality of this translation is not excellent and we are working to replace these with high quality human translations.
Introduction
Jesus Pascual Marino, Spanish architect born in La Rioja, is the architect of interesting projects for winemakers from Spain.
In this case, he was responsible for the design of the Darien Winery.
The facilities have a processing capacity for 500,000 pounds of grapes, a bottle-raising capacity of two million units and a fleet of 1,750 barrels.
The aim of the winery is to produce high quality wine from vineyards with low yields and grapes selected from eighty acres.
Situation
It is on the second shelf of the western valley of the Ebro in what was the former vineyards of the Marquis de Romeral, among the Utopians A-68 and CN-232.
The area, surrounded by vineyards, is protected by the Larra Hill.
Concept
The goal of design is to integrate the work with the landscape, blurring the boundaries. The building is not designed for mimicry, but as an allusion to the geography of the place.
To achieve this, the building appears to be sinking into the ground, to cover and store wines and is open to the outside in areas that need light. Thus, most of the building appears buried, maintaining the continuity of the mantle of plants and striking a balance between thermal and acoustical.
The building is designed in such a way to get the view of the vineyards.
Formally, it causes a set of overlapping volumes. Straight lines and volumes, inspired by the vineyard itself, are used. It does not possess a single facade, but many different ones depending on the location of the observer. The work in 3 dimensions was key in the design.
Spaces
Functionally, the winery meets certain requirements for wine making. In addition, the building houses a number of services ready for full use around the wine, because apart from the winery itself, it has a restaurant, a convention hall, a tasting room and work spaces designed for subsequent visits.
The cellars are buried. From the foyer there is a serene view over the vineyards and the valley of the Ebro, which contrasts with the apparent disarray of dimensions outside.
The entries will cause light at the junction between volumes. The entries of the light, forms and spaces, mixed and interconnected, provide a spatial continuity that flows carefully.
Another area worth noting is the room – Museum of the History of Ceramics in La Rioja. This is a room designed and built specifically to house the collection. The idea was to achieve enlightenment in the parts of the collection, without casting a shadow over another and outlining the shapes of the vessels. For this, two truncated pyramids overlap and allow the two gallery floors.
The route on the outer mantle will discover the barrels were buried through the triangular skylights that emerge from the ground.
Drawings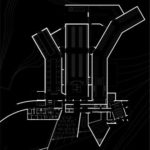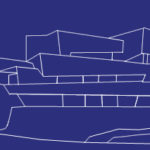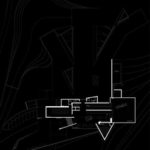 Photos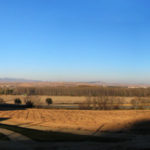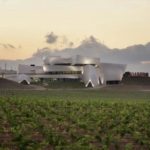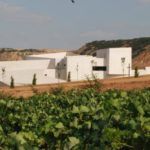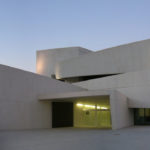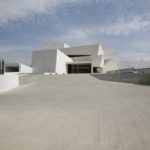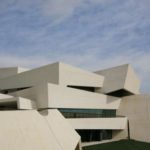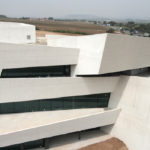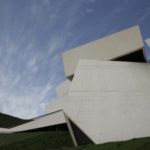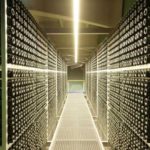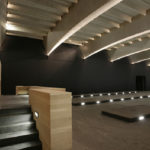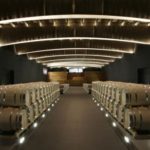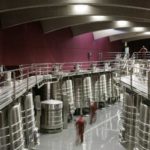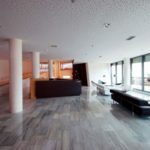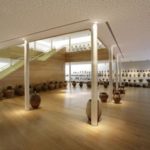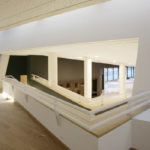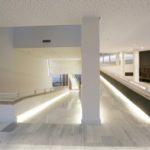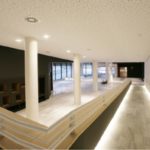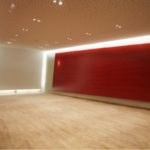 VER MAPA