Location
Buriquetas Norte Street, Pinamar, Buenos Aires, Argentina
Introduction
In Pinamar, a city on the Atlantic coast of Argentina featuring strong growth in the decades of the 1970s and 1980s, Testa built a house for himself in a spot in a new extension of the city on its northern margin.
Situation
The land is located on a dune, near the sea. The architecture of the building emerges from the woods to realize a singular object.
Concept
It is a simple volume on two levels that extends three protrusions outward and a balcony on the first floor.
Use of color
The color palette chosen for the house is eloquent: emerald green salons, exterior walls painted in blue with white glazing openings, a polychromatic terrace with a purple railing and orange,white and yellow pillars, all synthesized a striking use of color.
Spaces
The house has a floor plan of 8 meters square. Three volumes in the form of tentacles and a balcony alter the geometry of the cube, in the same way as did the drinking water tank located on the terrace lookout. To take advantage of the view, the dining room and kitchen were arranged on the top floor.
The dormitories on the ground floor are protected from the harsh marine climate. At one end of the cube, the ladder is a plastic model for interior space.
Austerity is a constant of the work.
Structure
The structure is synthesized in a central concrete column that works in solidarity with the walls of the box architecture.
Drawings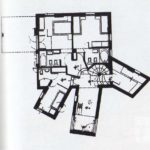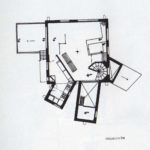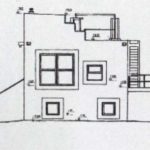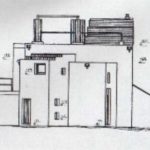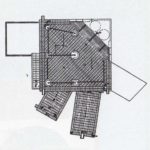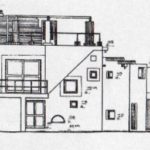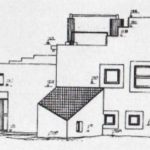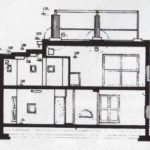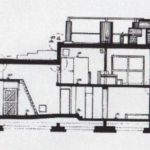 Photos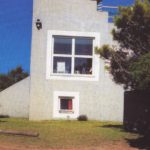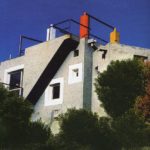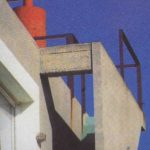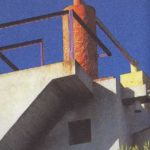 VER MAPA