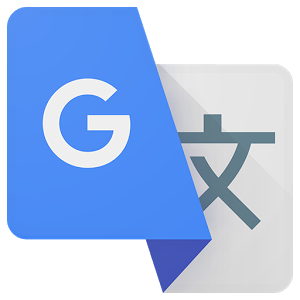 Some parts of this article have been translated using Google's translation engine. We understand the quality of this translation is not excellent and we are working to replace these with high quality human translations.
Introduction
Jubilee Line subway is the most widely used in London. Canary Wharf station, designed by British architect Norman Foster, is the largest of the line.
While Jubilee has been operating since 1987 and in 1990 was a clear lack of it in relation to the number of users. Canary Wharf's work was used to alleviate the traffic pressure of reaching 100 thousand passengers in peak hours. This remodeling project was part of London Underground Jubilee Line Extension, which brought together the top studios with headquarters in England under the coordination of the Italian architect Roland Paoletti. The goal was to reform existing seven stations and five new design through a planned route to produce a multiple urban impact.
Situation
Canary Wharf is located in the Docklands in London.
The station was built in an arm of the old drainage basin, as a huge pool of 24 meters deep and 265 meters long.
Meaning
Canary Wharf station is an open space, dominated by ultramarine blue typical London Underground, where the longitudinal dimension. The glass domes covering the entrances of the passengers are the emblem of the season, providing natural light to the site.
Above ground, there are few signs of the large interior space, two covered with curved glass in the east and west ends. Between the two decks above the station is a public park, a green carpet that emulates a prairie grass.
Canary Wharf is a high tech aesthetics based on the exaltation of the engineering world, showing off their mechanical elements.
Because of its traffic volume, the principles on which the design was based were durability and ease of maintenance.
Spaces
The glass domes avoid falling rain and wind to the station while supporting generous amounts of natural light. Thus, the light concentrated on improving the strategic orientation and minimizes the need for signaling. At night, the glass domes illuminate the site carefully.
Glass elevators and twenty rows of escalators to carry passengers into the intermediate level, where the lobby, or the lower platform, where the finish is in contrast with the minimalist rugged walls of the tunnel, concrete in sight.
Materials
Elliptical domes are covered with laminated glass incorporating DuPont Butacite PVB acero.Todos and the panels were designed using clear float glass, 12 mm + 12 mm, curved and tempered and laminated tong marks of 1.52 mm Butacite ® PVB.
The interior dominated by concrete and stainless steel, being resistant and easy to maintain.
Drawings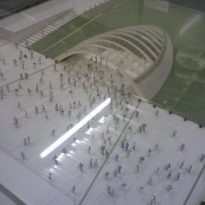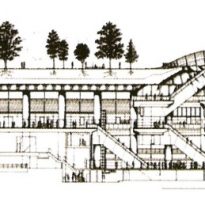 Photos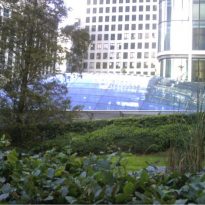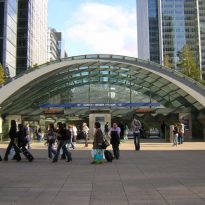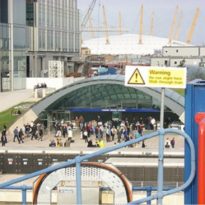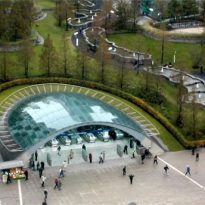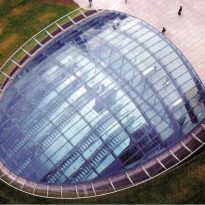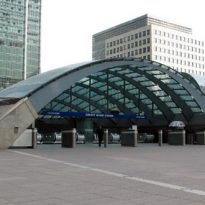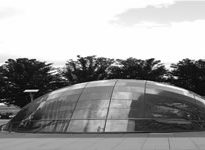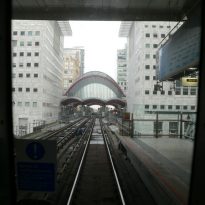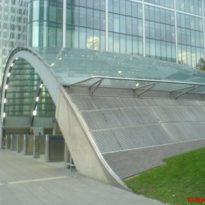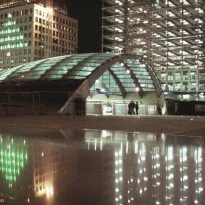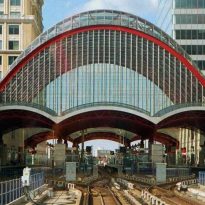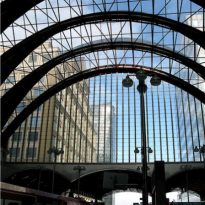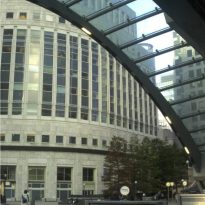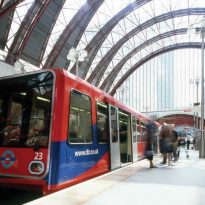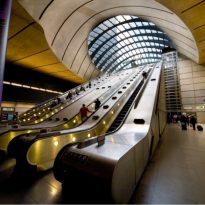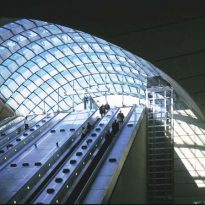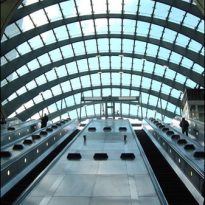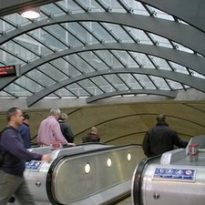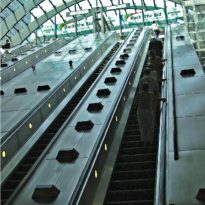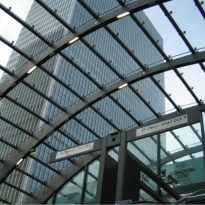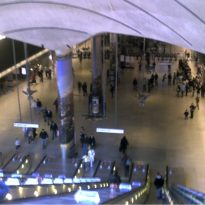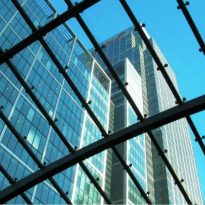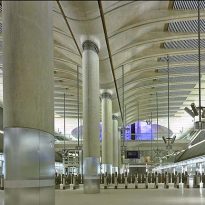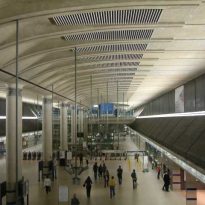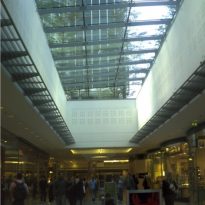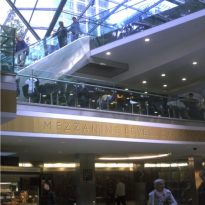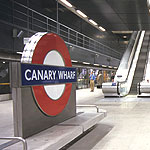 VER MAPA