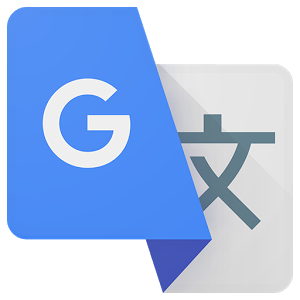 Some parts of this article have been translated using Google's translation engine. We understand the quality of this translation is not excellent and we are working to replace these with high quality human translations.
Introduction
The old power plant noon will become the Caixa Forum, a cultural center, an ambitious social and cultural project for Madrid.
In the classic environment of the Paseo del Prado, a major new cultural center and unmistakable structure now arises is that of La Caixa, and has been designed by the team Herzog & de Meuron.
The "la Caixa" Foundation convert the former Central Electricity du Midi, one of the examples of industrial architecture of the late nineteenth century that persist in the old town in CaixaForum-Madrid, its new social and cultural center in the capital.
The architectural plan of CaixaForum-Madrid is part of the project to reorganize the axis Recoletos-Prado, an urban initiative of great relevance to Madrid. This project is led by Alvaro Siza and Juan Miguel Hernández de León.
Situation
Located opposite the Botanical Garden and next to the Prado, the Thyssen-Bornemisza Museum and the Museo Nacional Centro de Arte Reina Sofía, CaixaForum-Madrid will add to the important cultural offer is concentrated in this area.
Concept
CaixaForum-Madrid will retain the original facade of the old factory and will increase from current 2,000 m2 to occupy a total area of ​​approximately 8,000 m2 in different levels, two of them below ground. One of the peculiarities of the project by Herzog & de Meuron is the elimination of the granite base surrounding the old factory.
The new building will seem levitate on a large public plaza open on all four sides which will run until the Paseo del Prado and occupy an area of ​​over 2,500 m2. The main access will be made by the 36th of the ride. The building will preserve the industrial image of the old factory and defining a new volume.
Spaces
CaixaForum have over 2,000 m2 of exhibition halls, an auditorium with 322 seats, a media library, several multipurpose rooms for conferences and other activities, conservation and restoration workshops and a warehouse of artworks. The spacious lobby, cafeteria, bookshop and restaurant will complement the supply center. These areas will be distributed at the following levels: ·
Level -2 parking, access to works of art, and auditorium foyer * * ·
Level -1 Multipurpose rooms, conservation workshop, warehouse, * The foyer and auditorium also occupy part of the level -1. ·
Level 0 Public square, center access ·
Level 1 Lobby, café, bookshop ·
Level +2 Exhibition Hall ·
Level +3 Exhibition hall and media ·
Level +4 Restaurant, offices
VER MAPA