Location
Roquebrune-Cap-Martin,France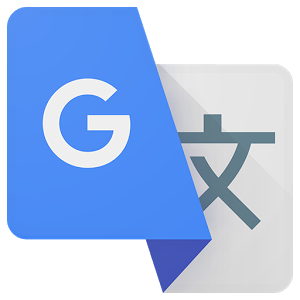 Some parts of this article have been translated using Google's translation engine. We understand the quality of this translation is not excellent and we are working to replace these with high quality human translations.
Introduction
It was built between 1951-1952, is where Le Corbusier preferred to spend summers in the months of August and September. Earlier in 1949, Le Corbusier Rebutato met Thomas, a future owner Unité de camping (1957) and owner of the bar which lies next to the holiday cottage where he had direct access.
Was conducted in parallel with the proposed Chandigarh and the completion of construction of the Marseille Housing Unit. It is part of a group of buildings clustered around Létoile de Mer, which consists of some camping cabins.
Le Corbusier used to say: "I have a castle on the Riviera who is 3.66 meters by 3.66 meters. I did it for my wife and is an extravagant place of comfort and kindness. It is located in Roquebrune, on a path that reaches almost to the sea. A tiny door, a tiny ladder and access to a cabin embedded below the vineyards. Only the site is great, a superb bay with steep cliffs "
Location
Roquebrune-Cap Martin, France.
Concept
High in a concrete structure, this cabin is being built in the City of Ajaccio (Corsica). It is one of the projects built entirely of wood. It was designed based on the "Modulor", a system of measures directly related to the human scale, invented by Le Corbusier. It is considered a simplification of his thoughts and views on architecture, because the "Cabanon" has been a bright year modulation in a micro space, is a cell that sums up the idea machine for living.
Spaces
It is a prefabricated cabin module measures in a 3.66 x 3.66 m and 2.66 m in height. Except for a delay to comply with building regulations, it has a corridor of 0.70 m after the main entrance and a door directly adjacent to the bar L'etoile de mer.
After the main access corridor is topped with a closet for coats, and immediately to the right is the entrance to the cabin where the activity occurs, this provision reflects a helical movement, which Le Corbusier generated from furniture.
Regarded as one cell, one piece with minimal furniture where you can find: two beds, a table with a pivot foot, fitted wardrobes, two wooden blocks used as chairs, a small round stainless steel sink behind a health down a toilet, in addition to a series of vents and paintings by the author.
The windows of the Cabanon provide a harmonious composition in the modulation of the house, having two window my another 0.30×0.70 0.70×0.70 m, all located to provide panoramic views of the cabin of the Southwest and Southeast the bay.
Even if these windows remain closed, Le Corbusier would have given two very slender facade openings in opposite corners and next to generate maximum ventilation that little cell.
Structure & Materials
Seeing levels in Roquebrune-Cap Martin, were very marked, Le Corbusier decided to make a concrete slab to give level to get rid of any discomfort of the wood of the Cabanon. The plank floor is painted yellow.
All cabin is wood, as we mentioned a base 3.66×3.66m module, made with wooden racks and prefabricated panels, coated on the outside walls based on tree bark to give a vernacular appearance.
Inside shows the divisions that match the spaces generated by the arrangement of furniture and windows and 0.30×0.30m 0.70×0.70m and vents that are about to 0.15×1.05m. All topped with a wooden frame around showing the thickness of the walls of the cabin.
Le Corbusier crown these walls at the top finish by a beam that receives the sloping roof, thus solving the problem would create a false ceiling having wood in the cabin to feel absolutely modulated space. This cover is made from a sheet of asbestos, it is tilted for a quick water dredging.
Finally Le Corbusier I do not neglect the paints and colors that give meaning within this small site. On the wall of the entrance we see pictures that are the existence of the door of communication with the Bar L'etoile de mer. On the other hand both the floor and ceiling modulation of color have a game where we can highlight colors like yellow, green, white and red. Not forgetting the velvet curtain that used to define the space toilet and around the place.
VER MAPA