Structural Engineer
Alfonso Larraín
Location
Ruta F-30-E, Zapallar, V Region, Chile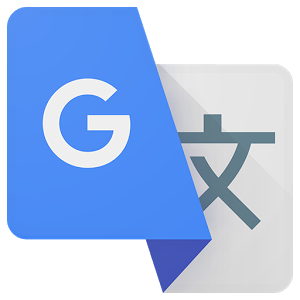 Some parts of this article have been translated using Google's translation engine. We understand the quality of this translation is not excellent and we are working to replace these with high quality human translations.
This article was writen with the collaboration of the architectural studio in charge.
Introduction
We constructed a set of social housing for working families in the traditional village-resort of Zapallar. New homes were located on the east side, on the other side of Route Zapallar joining with other coastal villages on a small hill. The route has high traffic and is dangerous because it is curved several times, hindering the vision of children going to schools, mothers who will buy or work, more men working in fishing or other trades. "We asked for a bridge that provides security for pedestrian traffic, linking the top two sectors." The bridge would also serve to transfer water pipes, and energy.
For reasons unrelated to the architect, the bridge moved about 50m below the peak of the road. In addition, ramps and rails of the bridge access paths were not conducted according to architectural plans.
Location
This pedestrian bridge connects the residential buildings on both sides of Route F-30-E, and serves to mark the access to Zapallar, central coast of Chile, located 169 kilometers from Santiago.
Concept
In terms of design, this bridge with a constructed area of 48 square meters, projected citing plywood boats that are in the bay, although its form offers different interpretations.
It can be seen as the inverted hull of the boats in the bay, like a beauty queen tiara, as an entrance arch to the spa, such as the backbone of a fish, etc.
Structure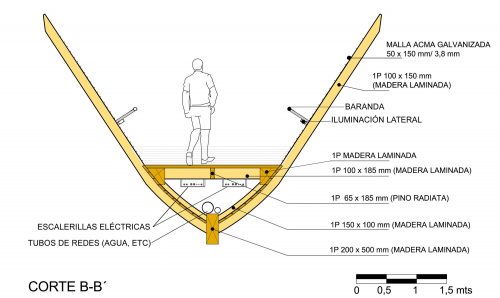 It is shaped section of a boat, but corresponds to a triangular inverted arch, which is longitudinally curved, which reduces distortion and enhances the structure. A beam at the bottom stem, resists bending. The deformations are controlled by the total beam formed by this mother and two parallel secondary beams, located on the sides. The three beams are joined by the "frames" and the boardwalk. The interior elements are compressed or traction.
Materials
The bridge was projected on plywood and is simply supported on concrete bases. His execution was carried out largely in Santiago and moved overland to Zapallar, where he settled and made the terminations.
Were raised "ribs" to hold the metal railings, gutters with LED lighting and a binding wire mesh against the eventual throw stones at vehicles. All materials were kept in their natural color.
Drawings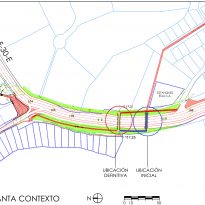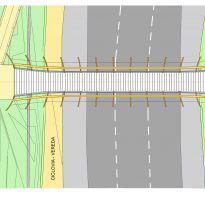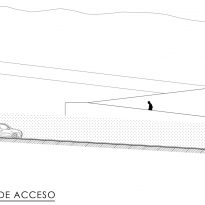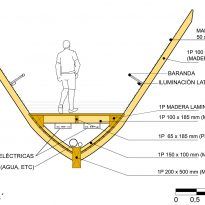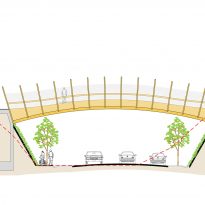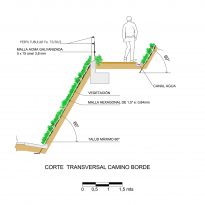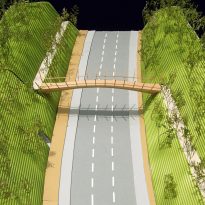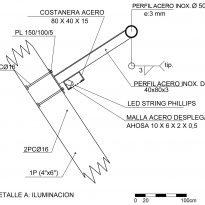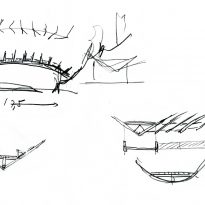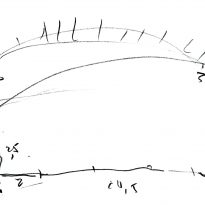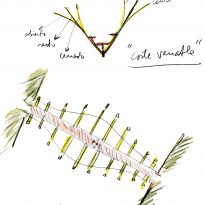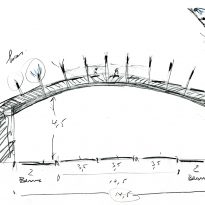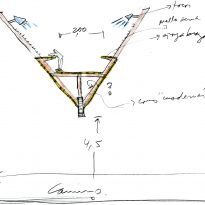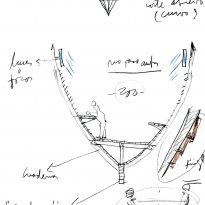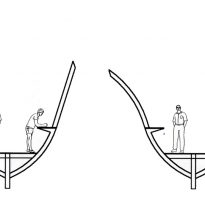 Photos
by Enrique Brown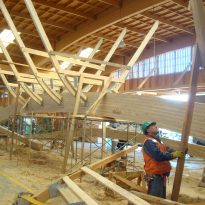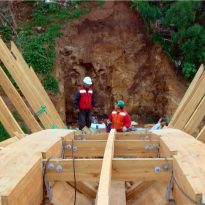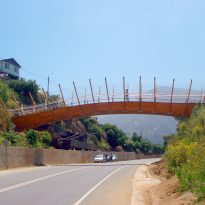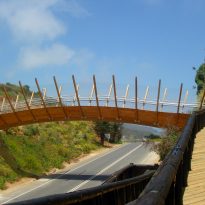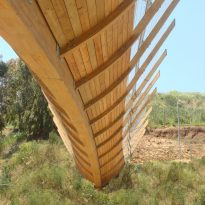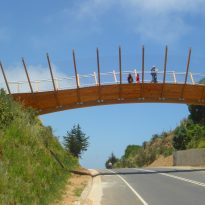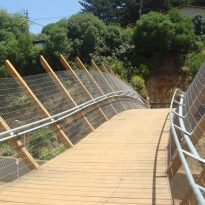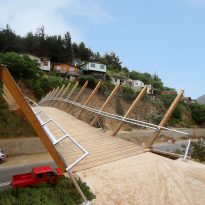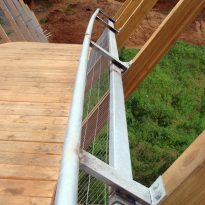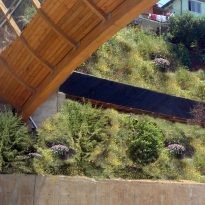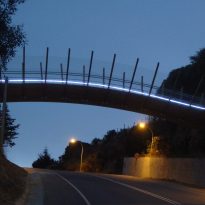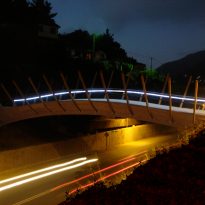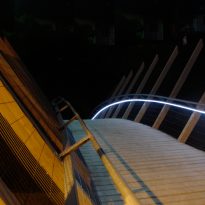 Other photos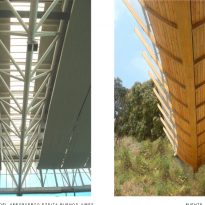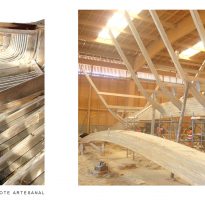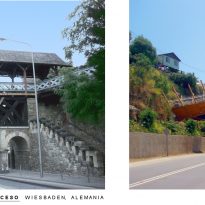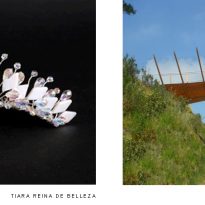 VER MAPA