Landscape Architect
Fernando Gonzalez
Structural Engineer
Sebastian Berdichevsky
Location
Tigre, Buenos Aires, Argentina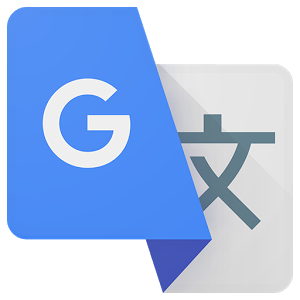 Some parts of this article have been translated using Google's translation engine. We understand the quality of this translation is not excellent and we are working to replace these with high quality human translations.
This article was writen with the collaboration of the architectural studio in charge.
Introduction
Nestled on the shore of the lake and the only existing double lot in the neighborhood, the BR House has the distinction of having more surface area relative to its immediate neighbors whose homes are located in single batches.
The design strategy of the clear intention to achieve a smooth integration citywide breaking the six hundred square meters of the house, volumetrically, for a set of volumes coming into harmony with the environment, interacting successfully with the scale of adjoining houses. The two heights never perceived from the front in the same plane, which detracts monumentality.
Location
BR The house is located in a gated community in the Northern area of ​​the province of Buenos Aires, Talar del Lago 2, Tigre. This gated community features an 8-hectare lake where water sports are practiced.
Description
In seeking to achieve a degree of privacy and trying to abstract from the very different architectures existing in the neighborhood was our intention to create a microclimate that resulted in a project that will put much emphasis on visual control both to the front of the house as towards both sides, resulting in indoor situations in generating diversity paths.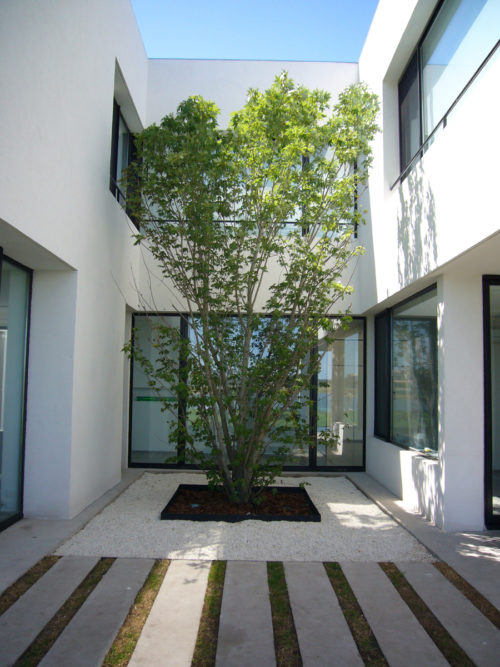 The dissolution of boundaries "inside – outside" is a desired goal in this project there was a wide variety of visual cross both the horizontal planes of both plants as well as linking long diagonal across different spaces both levels resulting in a certain spatial complexity.
Appear so, a series of courtyards, each in single and other double height, with different proportions that are articulated and embedding between interior and exterior routes and calling while acting as natural light receptors directly and filtered.
Floors
Organized clearly, firstly, on the ground floor which concentrates leisure and service and on the other, on a high floor of a private nature, intended firmly geared towards relaxation and the best orientation for sunlight and views, all These operations aim to relate spatial and melt this stratification generating functional cohesion in the final result.
Materials
The monomaterialidad white mass vertical and horizontal travels beyond the limits between the inner and outer highlights a few accents given by some materials like glazed flat, water, wood uprights Lapacho, different textures interior courtyards given by the target species, granite pavers, calling different sectors responding to specific needs. In that sense artificial lighting is defined as a material that comes into line with all other parties involved
Drawings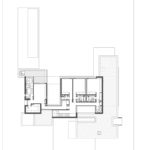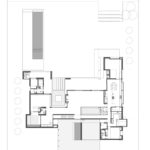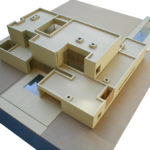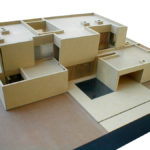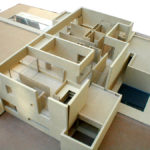 Photos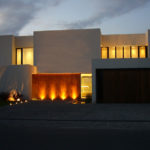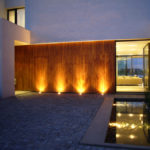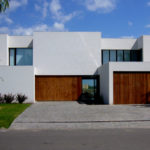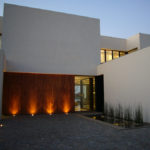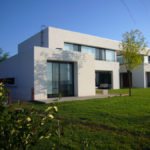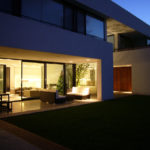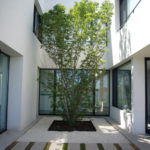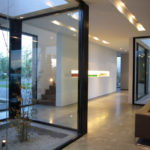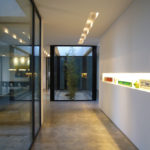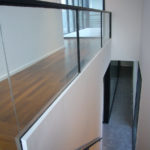 VER MAPA