Introduction
The Bahrain World Trade Center is the first large-scale building that will introduce the use of wind power to supply the needs of the building.
The plan remodeled a hotel and a shopping mall in a prestigious area near the Arabian Gulf.
Concept
The two buildings that make up the complex are inspired by the shape of the sails of ships that use wind energy to surf like the WTC uses wind energy to supply the needs of the activities taking place inside it.
The project also aims to show the world that countries of the United Arab Emirates, known globally for its oil production, also have launched renewable energy.
Wind Energy
The two towers are joined by 3 bridges that support each of the 3 wind turbines erected at the project. All the buildings were designed to optimize the passage of wind through the area where the turbines are placed, increasing its natural rate by up to 30%.
Other projects that sought to incorporate wind power failed because of high costs incurred to implement the technology. In the case of the WTC, the plan was carried out because the conventional design supports 3 windmills, 29 meters in diameter each. Although these turbines were designed to minimize vibration and noise, they are but a small variation on windmills used in wind farms, and therefore the budget required to be devoted to scientific research was minimal.
The 3 windmills running at full capacity can provide between 11 and 15% of the energy the building demands, which amounts to between 1100 to 1300 megawatts per year.
Spaces
The two towers are placed on a podium, 3 stories high, that sits below grade and houses the entertainment complex that includes restaurants, a shopping center and parking complex.
Each of the 34-story towers houses offices and a watchtower on the 42nd floor.
Drawings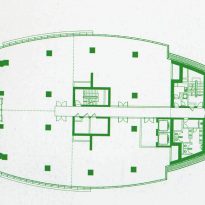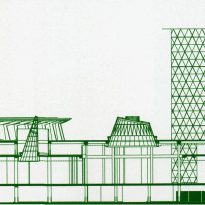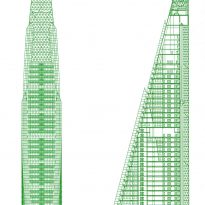 Photos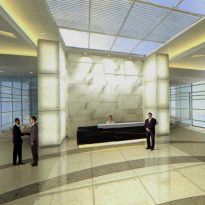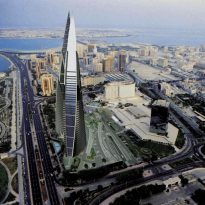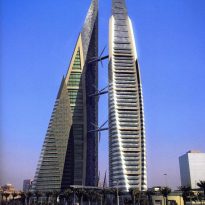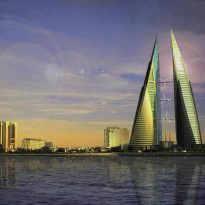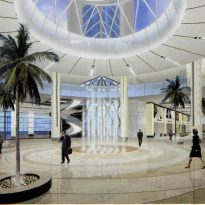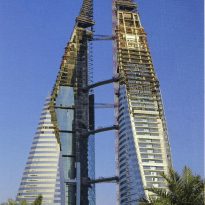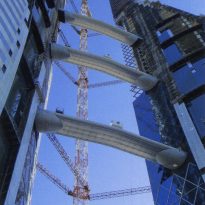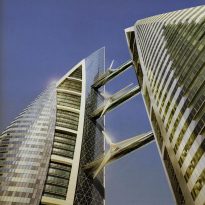 Did you find this article useful?
Really sorry to hear that...
Help us improve. How can we make this article better?
VER MAPA