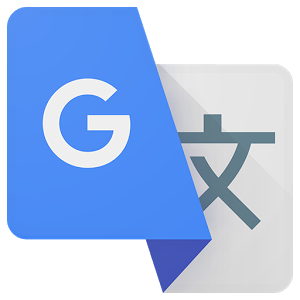 Some parts of this article have been translated using Google's translation engine. We understand the quality of this translation is not excellent and we are working to replace these with high quality human translations.
Introduction
In 1991, the Société Nationale Immobilière organized an open competition for 304 apartments for families and singles groups, outside of Paris. The main difficulty in facing the project was the site.
The French architect Christian Hauvette winner, specifying the construction in 1995.
Status
Located in the 18th arrondissement, near the periphery of Paris. It is situated on the northern flank of Péripherique Boulevard towards the Porte de la Chapelle. Péripherique is the main road linking the city to the suburbs, where road traffic is the densest of the French capital. So, on the north facing site to the great belt of the city, while in the south it does to a cemetery.
Concept
The proposal is chaired by the clarity of his ideas: a large continuous bar and parallel to the fast track, with a great six-story base of apartments for families that overlap, after a vacuum level, a four-storey block of apartments for singles.
It is a cold hard architectural solution in appearance but faced with the great creative force of the metropolitan society problems now leveraging on an almost residual spaces to suit the new residential needs.
Instead undeterred by the characteristics of the environment, such as noise and traffic flow, confronts them and integrate them into their approaches.
Spaces
The two building blocks of the program divided: family apartments on the lower floors and studio apartments on the upper floors.
The characteristics of the spaces are defined by the constraints of the environment. The kitchens are geared towards Péripherique Boulevard, on the southern side, protected by a double skin facade heated while domestic spaces facing the south side, to the calm and tranquility of the cemetery.
The acoustic insulation is formed by a separate double glazed by 60 centimeters.
Access to studio apartments is by a circulation semicubierta painted blue.
The level that divides the two parts of the program works as a concrete platform community as a terrace overlooking the city of Paris.
Drawings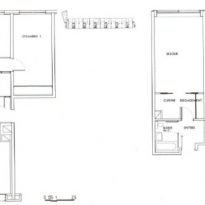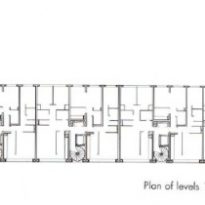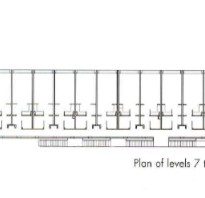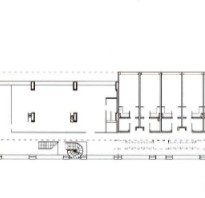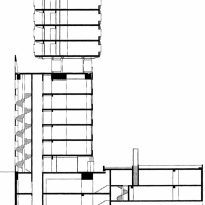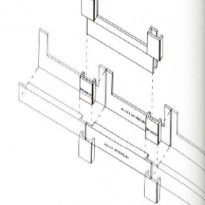 Photos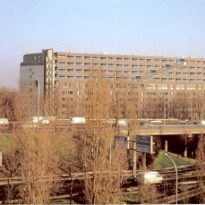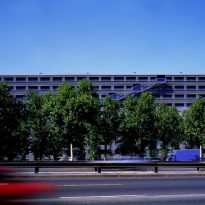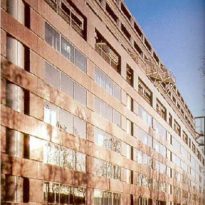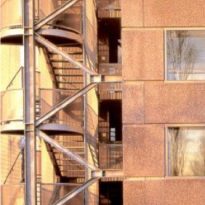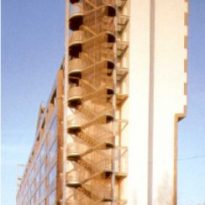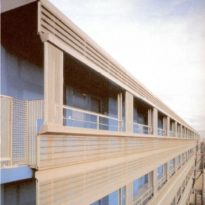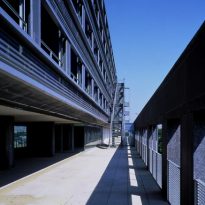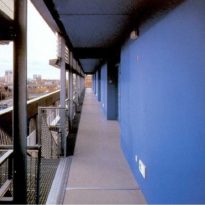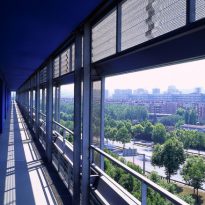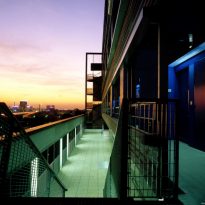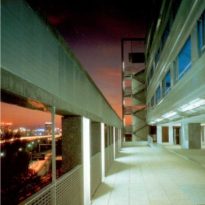 VER MAPA