Location
Alboraya, Valencia, Spain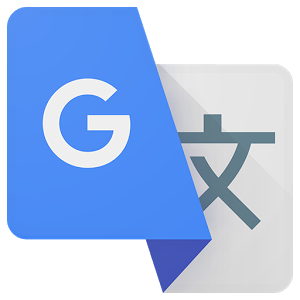 Some parts of this article have been translated using Google's translation engine. We understand the quality of this translation is not excellent and we are working to replace these with high quality human translations.
This article was writen with the collaboration of the architectural studio in charge.
Introduction
The project objective was to define the new station Palmaret and urban space in which is situated. Therefore the new station Alboraya-Palmaret Metro projects and jointly built a large park of 6000 m2 that illuminates the new platform naturally.
Situation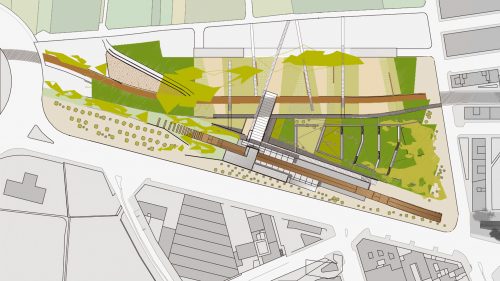 The proposed station is in Alboraya, municipality in the province of Valencia, Spain. Located close to the city, the town of Alboraya is virtually the suburbs of Valencia, only the northern bypass separator that surrounds it.
Old layout
The metro, which runs through the tunnel throughout their journey through the city of Valencia, came to the surface to reach the end of Alboraya, in the old station Palmaret, through the town center and dividing the plot into two halves difficult to reconcile. The result, a people divided by tracks which, while necessary, were extremely annoying and dangerous.
Concept
The project starts from the premise of burying roads passing through the town of Alboraya, with an overall objective of improving the quality of life of citizens.
Approach

A new underground station, where natural light plays the most important role arises.
In outer space generated a large park that colonizes the entire intervention and that by a slight depression in the ground, solves the access from the outside to take us directly to the hall of the station is planned. This is a park that consists of seven platforms at various levels to be staggering and lead from the street to the lobby access to the new station, in which approach much of the old platforms are eliminated to connect directly with the Avenue Horchata.
Spaces
Once inside the new station included the emergence of two major areas:
A large hall overlooking the park that leads naturally to the second space.
The platform, thanks to its double height gives the station a new spatiality.
Materials
Highlighted in the intervention using both precast concrete panels as in situ, aluminum to cover the tunnel section passing through the station and glasses decorated with vinyl colors to distinguish the different spaces within the station.
Drawings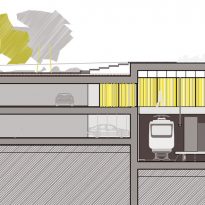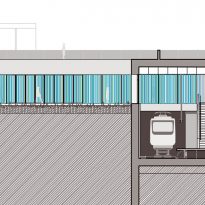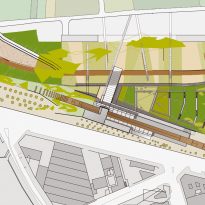 Photos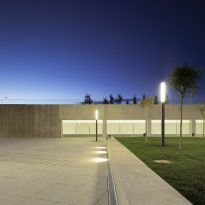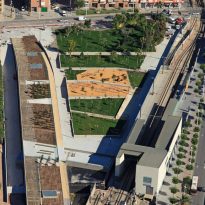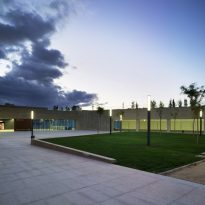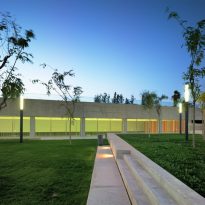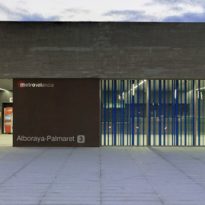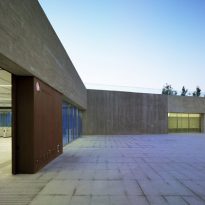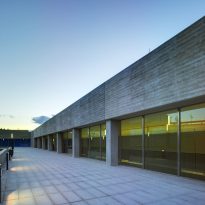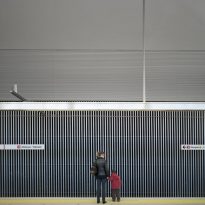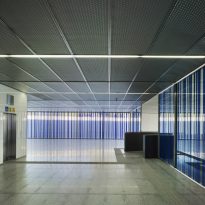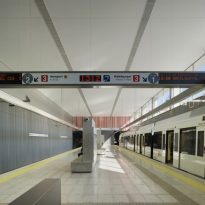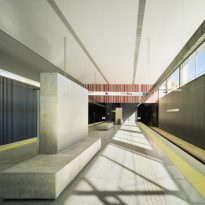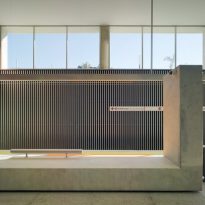 VER MAPA