Technical Architect
Jordi Lleal
Structural Engineer
Jordi Bernuz
Location
/Montclar 24-26, Barcelona, Spain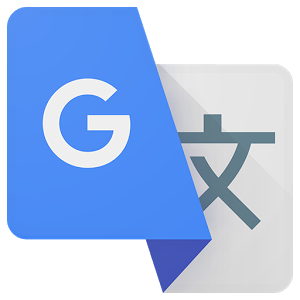 Some parts of this article have been translated using Google's translation engine. We understand the quality of this translation is not excellent and we are working to replace these with high quality human translations.
This article was writen with the collaboration of the architectural studio in charge.
Introduction
The site is located on the street Montclar of Barcelona, on the side of the Collserola.
Location
It was a triangular plot with a steep slope of about thirteen feet from the top to the street. Despite the large size of the site rules only allowed to make a house a few hundred m2 above ground as part of the land was not buildable.
Concept
Due to the limitations of occupation and build the housing situation in the interior of the plot came as default. The problem eradicated in both pedestrian access as the vehicle that would save the uneven terrain. This put the platform for the ground floor of the house in the highest point of the site so that we allow access to it, to enjoy the maximum and views. Himself as the housing would be semi-buried due to the steep slope of the site, creates a series of courtyards that illuminate and ventilate British zones.
Spaces
We access the garage in the basement by a strong ramp. An English garden white lights burn service units also located on this floor.
Pedestrian reach the entrance on the ground by external stairs and a bridge that crosses the courtyard above. Access a double height lobby lit by a skylight, where the staircase to the different floors.
On this floor are the kitchen and lounge which blasted a long terrace and semi-buried library lit by a second court. The living room opens onto the garden platform located above the ramp where you can find the pool.
The upper floor is aimed at the bedrooms of the house, all connected by a south-facing terrace. From this height you have access to the rear garden which communicates by means of a staircase, with the swimming pool located on ground floor.
On the second floor are the study of daughters with a large terrace probe enjoy the best views of the city of Barcelona.
Structure
The structure is conventional steel columns and concrete slabs.
Materials
The exterior facades have been used basically three materials, mortar and waterproof marine board and veneer painted blue quartzite, in addition to iroko wood trim painted.
Drawings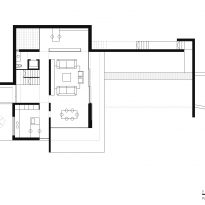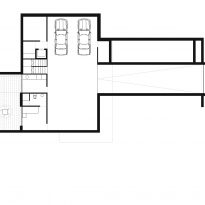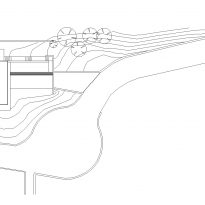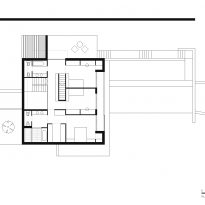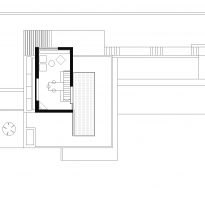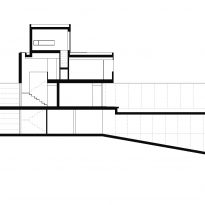 Photos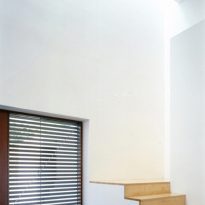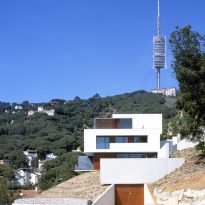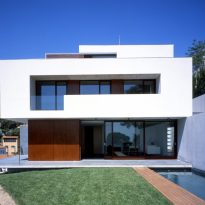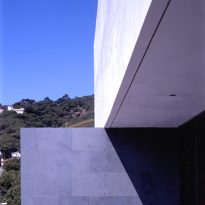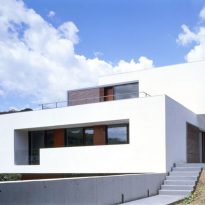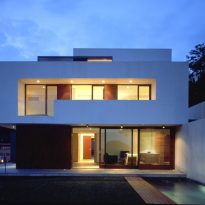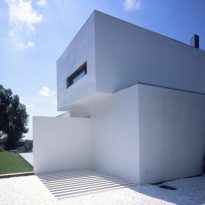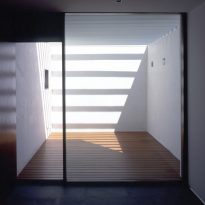 VER MAPA